Trends in global fire occurrence and fire modelling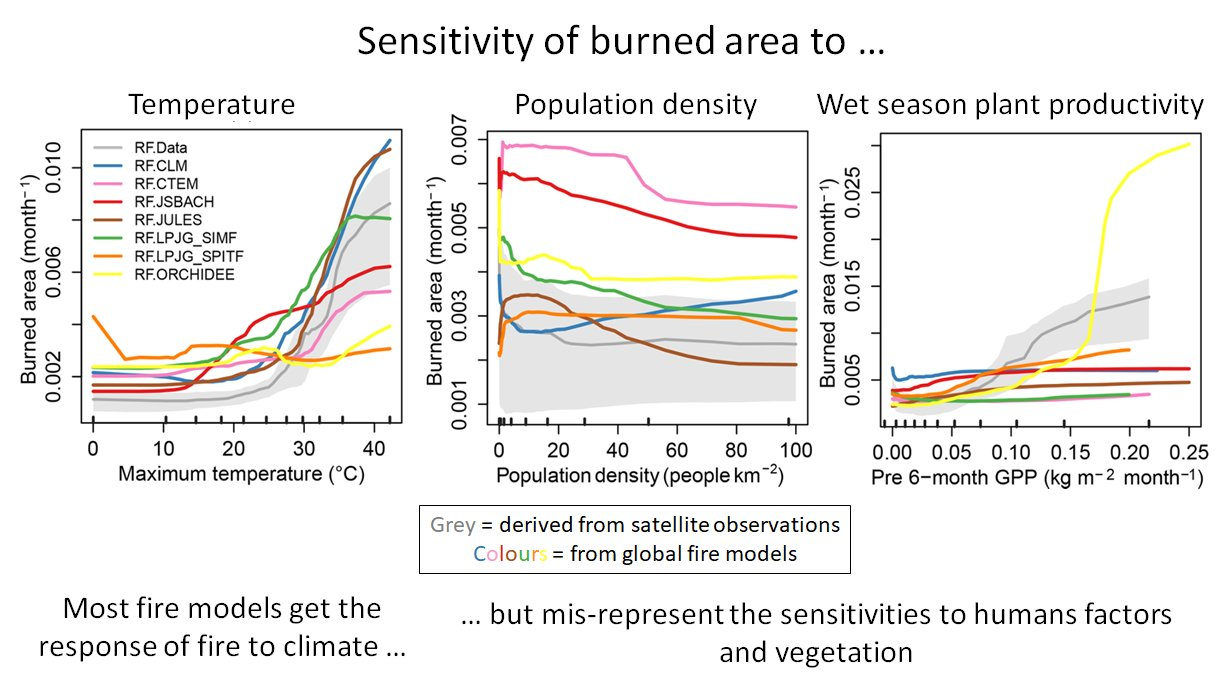 Global burned area by wildfires is declining, which mainly originates from Northern Africa. However, the satellite records of ~20 years are still too short and inaccurate to state if this decline in global fire occurrence is robust. Also for the future, we cannot robustely predict how fire occurrence will change. Although climate warming and drying will cause more fire-prone weather conditions, actual fire occurrence also depends on human activities and vegetation conditions. Current global fire models cannot well represent these effects on fire (Figure).
Forkel, M., Dorigo, W.A., Lasslop, G., Chuvieco, E., Hantson, S., Heil, A., Teubner, I., Thonicke, K., Harrison, S.P. (2019). Recent global and regional trends in burned area and their compensating environmental controls. Environmental Research Communications. https://doi.org/10.1088/2515-7620/ab25d2
Forkel, M., Andela, N., Harrison, S.P., Lasslop, G., Marle, M. van, Chuvieco, E., Dorigo, W., Forrest, M., Hantson, S., Heil, A., Li, F., Melton, J., Sitch, S., Yue, C., Arneth, A. (2019). Emergent relationships with respect to burned area in global satellite observations and fire-enabled vegetation models. Biogeosciences 16, 57–76. https://doi.org/10.5194/bg-16-57-2019
Integrating satellite observations with global vegetation models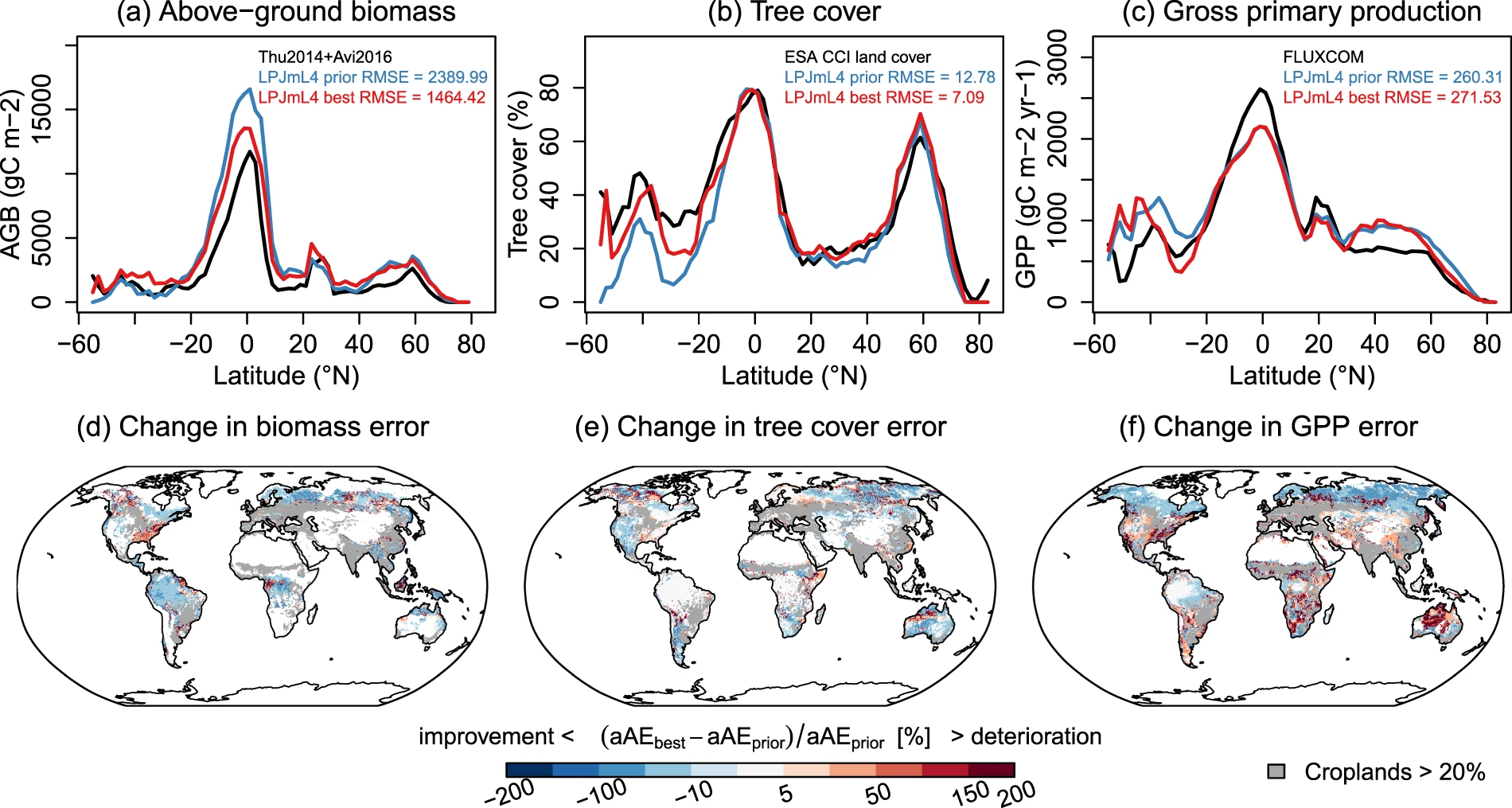 We integrated satellite observations of vegetation greenness, sun-induced fluorescence, biomass, land cover and fire with a dynamic global vegetation model. This helped to reduce model errors and to better simulate spatial patterns of biomass, tree cover and photosynthesis (Figure).
Forkel, M., Drüke, M., Thurner, M., Dorigo, W., Schaphoff, S., Thonicke, K., Bloh, W. von, Carvalhais, N. (2019).
Constraining modelled global vegetation dynamics and carbon turnover using multiple satellite observations.
Scientific Reports 9, 1–12. https://doi.org/10.1038/s41598-019-55187-7